Hey there, my XF210 is nearly done, and fully working!
It's nice looking and sounding, smaller and way lighter than my oversized xf212 (
viewtopic.php?t=23171
). So I'm kinda happy with it : it's portable, lightweight , and quiet or loud, as wanted).
I still have to finish the back, as I made a temporary one to try open vs closed, and decide if I made a convertible back (what I'm gonna do soon).
Anyway, this temporary back is made of 10mm (3/8") particle board, and the cab is made of 12mm hybrid poplar core and okoume faces plywood (it's this one :
https://www.joubert-group.com/en/jouber ... tplex.html
). Certainly not the best plywood, I find it to be very light, but the only one available miles around where I live.
The speakers are Celestion G10 Greenbacks :
https://celestion.com/product/31/g10_greenback/
Here are some pics :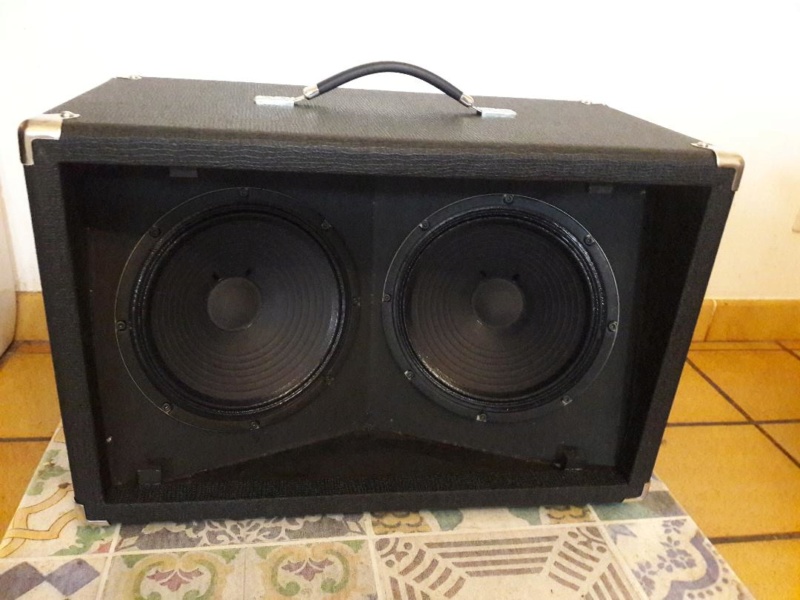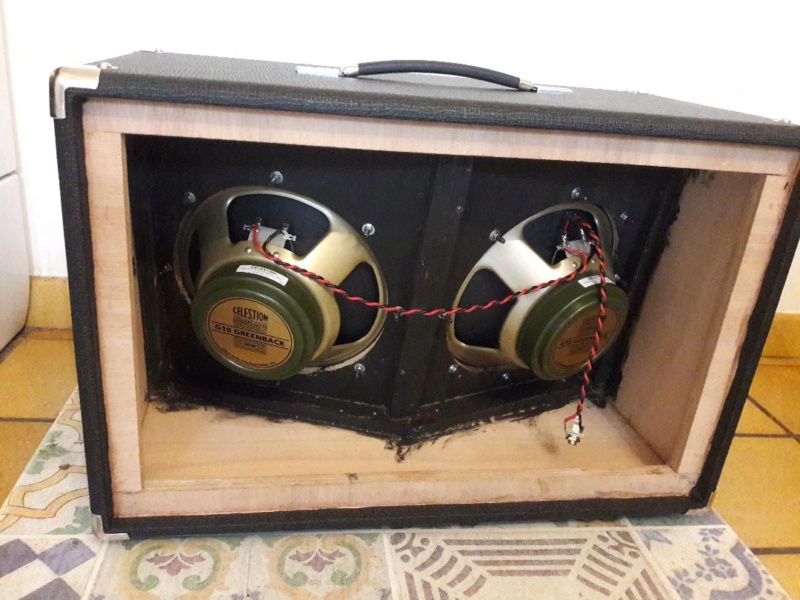 I've since made the grillclotch and lined the interior (sides) with foam :
https://www.thomann.de/fr/the_takustik_hilon25.htm
So here's my concern : I have played many different amps and cabs, with my guitar and effects, and can still compare my actual setup wih other ones.
I find that my cab/amp combination has too many mid hump, not in a good way. It's not specially dark, it's more of a low mids hump. I'm missing brightness, chime.
What surprises me first is that the greenback is (or should be) more trebbly, bright thant the creamback : for instance :
https://www.youtube.com/watch?v=lgr-V40gsYQ
or
https://www.youtube.com/watch?v=eUaqEqgUeTI
Then, I know, this could come from my amp :
https://www.quilterlabs.com/index.php/p ... -block-200
, but it's not know for that, and it's tonal range could go over that.
Same for my effects, mainly home made, I have different kinds of dirt boxes, but I've got the same issue with all of them, some more than other, but still there.
And even with trebbles maxed out, on the amp and the effects, this kind of tonal signature is still there...
So I'm now considering this : could this come from the design of the cab, or the wood I used, or something else???
Could something be done to the cab to get some brightness back?
Any help is welcome!
Thanks in advance.