I used baltic birch for my dual t60 build and panel 13 is solid.
I just cut out the corners for the casters:
The casters go in like so: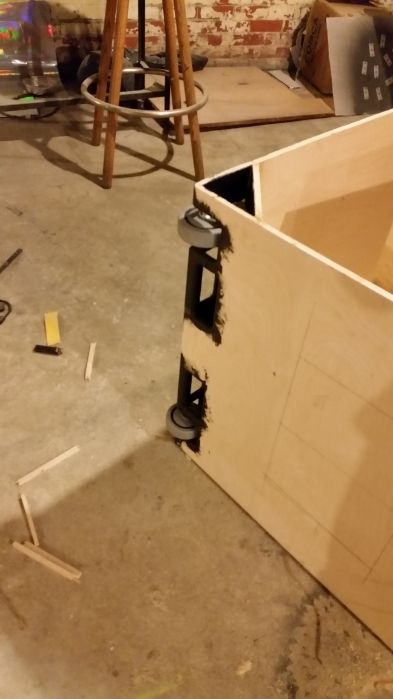 They are mounted with carriage bolts, locking washers and then nuts. you can see the carriage bolts here: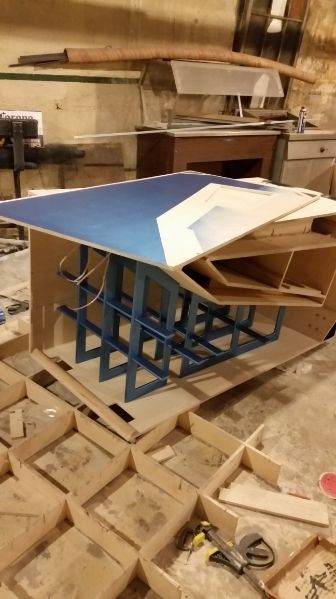 They get moved once a week, people dance on them, etc. Never any problems.